2018 - Year In Review.
2018 Womb - Bio
The Best Trip of the Year : Africa, Beautiful Paradise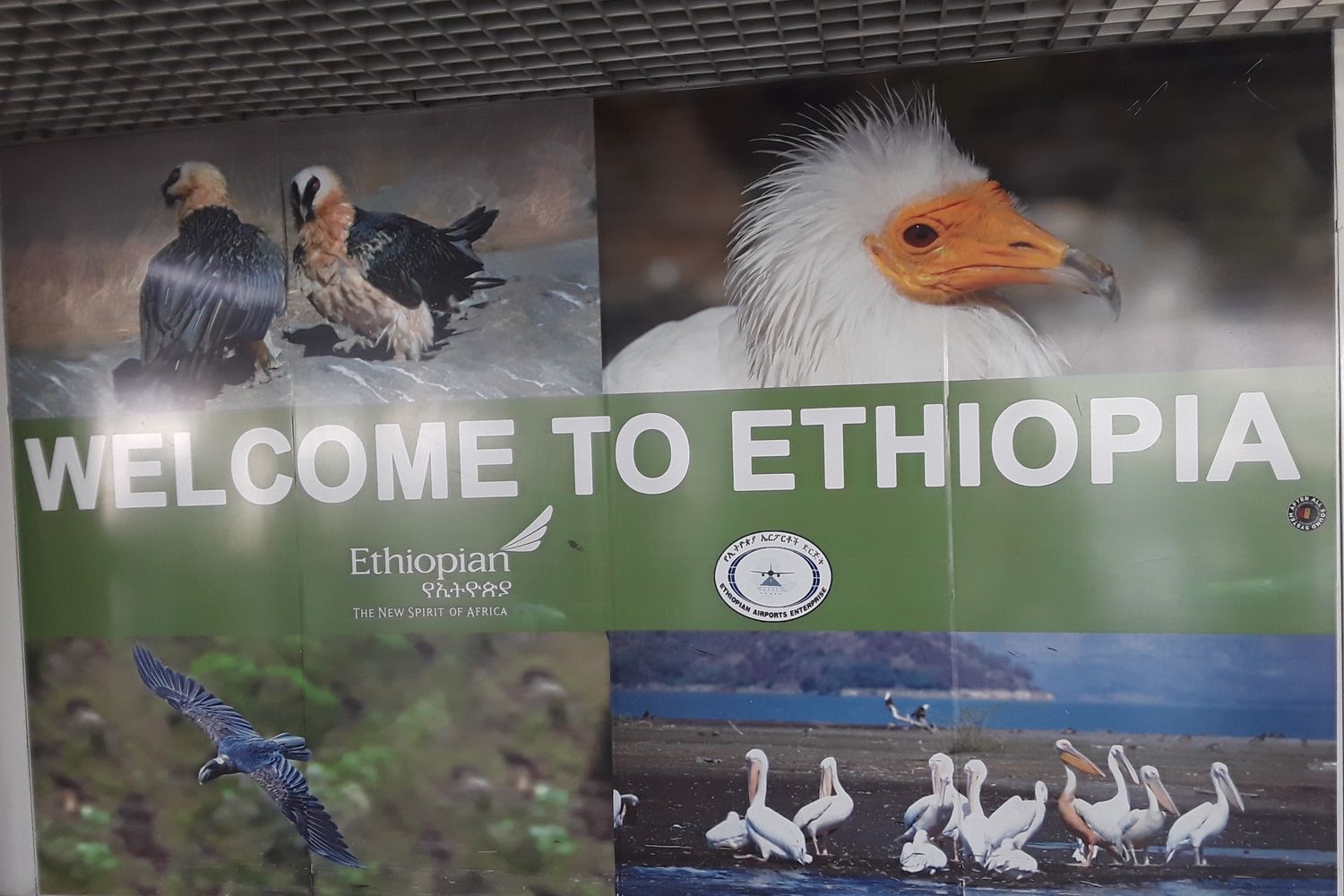 The moment I saw that we Landed, my heart was beating so fast and tears filled my eyes.
I cried for hours on the journey to the Hotel and after. 
Though I won't go into all right now, I will share pictures and the Story soon enough.  
I will Say #This though.  I played the "Greatness" into or out of my guitar.  Yes we played Almost Every Day under the African Skies.  A True Blessing Of God.  God Is Great !

I Loved 2018 because of so much Doors it opened up for me, both internally and out, Truly an Anointed year.  Not saying that it was easy.   We had rough roads and Crosses to Bear; People to meet and people to leave.  Hearts to be encouraged and United.  People to be Anointed and Appointed.

It was a Time of Great Joy and Great laughter.
But More on Africa to Come . . .  So Stay tuned !

I'm going backwards with you now for a brief moment :

We had Our 2nd annual #PoPUp2This Marketplace Ministry Vendors and Artist Market.
and This Year we had a twist of Faith, we had the Youths sharing as we passed the mic around.
To hear the fire and emotion that comes with their words, truly a Great Joy to hear their anticipation and convictions for a Greater world as they become an active participant.  Brilliant.

Eye also did a few appearances for the Regent Park Summer outdoor evens with their amazing teammates of Individuals.  Great to be in the Outdoors in my Old neighborhood, though many of the people that I grew up with had already left, it was still great to see new faces.
Including the new Face of Regent Park.  They did so many changes to it that I hardly recognized it. 
But the Spirit there is still Alive.  It's was my first Home apart from my home, my temple the body in womb I'm familiar.

Throughout 2018, Eye did A lot of Farmers Markets, Festivals, Weddings, Funerals, Banquet Halls, Birthday Parties, Corporate big Events and Corporate Small Events, etc.   Both near and Far. 

2018 was a Big Year for Music, #NewMusic.  The Spirit just Opened Up and Breathed out New Life.   Amen.

We had our 7th, annual Socks Drive just coming into 2018, collecting Socks just after the Christmas Holiday.  Such a Joy to see the faces on many light Up.

So which brings us up to now 2019, looking ahead to Faith and Amazing Possibilities.

Have a Blessed Year Everyone.  Bye for Now.  And Oh Yes.  Yahovah Lives !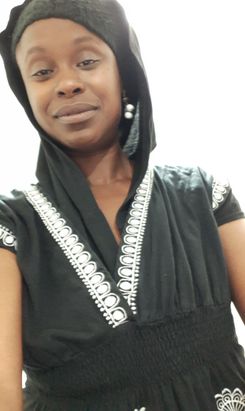 Abeena Samm is the Business Name, spreading healing worldwide lyrics is the business game.

Abeena Samm began singing as a child at a (2 + 8) = tender age. Through the lessons of life, Abeena realized the powerful Healing affect that her lyrics had to offer.

In 2000 Samm registered her name as a business to help to Heal others and formed "Recognize Your Face" Marketplace Ministry :
to Heal, Educate and Redirect to inspire the healing process in audiences everywhere.

Samm has completed the business Plan Program offered at the Youth Business Centre.

In 2002 Samm released her first independent single CD called "Cry" which was nominated for the UMAC (Urban Music Association Canada) Awards in two categories – Best New Artist and Best R & B soul.
Cry Produced and Recorded at Slamm studios
(#This name Inspired a lot of People to use it for their showcases)

In that same year Samm also placed first in the Kingdom Covenant Centre (formerly Deeper Life) Songwriting contest, for her original song "Deeper Life".


In May 2003 Samm released her second CD single "Walking or Talking". (Also produced at Slamm Studios) Since it's release the single got a write up in the share newspaper for its participation in the poetry documentary "The Night they came to Africa".

Samms business and CDs got a review and write up in the Beach Metro. In 2004 Samms at the Toronto Irie Music Festival and released her third independent CD single "Time Will Tell" which was featured on CBC's Metro Morning Before being picked up and stored in archives Canada.

Also in that year Samm's poem "Courageous Journey" was published by the Poetry Institute of Canada in the Anthology
"A Golden Morning" released spring of 2005.

In 2006 Samm participates in the First Gospel Float in the Caribana Parade(Toronto), Samm also performed at the Beaches Annual Jazz Festival. Samm sang at Mitchells Family Books where she met up with T – Bone, the Gospel rapper who appears in the movie "Fighting Temptations" with Cuba Gooding Jr. & Beyonce' Knowles. Later that night Samm was invited to be one of the openers at T - Bones concert with 80% latinos… Ohla!

While enjoying the festival at the Guyana Independence day celebration, 40 years Anniversary, Samm performed a dub poetry style cover version of an old Guyana folk song.
And to End 2006 on a great note, Samm & "Recognize Your Face" Marketplace Ministry launches their first concert series "A message of hope" – Toronto.

Samm and "Recognize Your Face" marketplace ministry's aim as an artist/business is to Heal, Educate and to Redirect.

In 2007 a quieter year for Samm & "RYF" marketplace ministry, however Samm agrees to be apart of the annual Carassauga Festival (Guyanese Pavillion).
Mothers Day finds Samm performing and enjoying some great food at the infamous Hot House Cafe' where they specialize in their brunches.

Late Summer Samm and Friends enjoy the great outdoors performing at Albert Campbell Square(Rotunda), as part of the City of Toronto's promotion of their lunch time summer concerts. Early winter Samm and the CCC team head off to Waswanip, Quebec for a Youth Rally, what an experience. And to end the year off Samm joins the CCC choir(only for that one time) for a beautiful Christmas Concert featuring John Starnes put on by the Canada Christian College. What a year of rest and blessed assurance that "true miracles" start in the "heart".


Well 2008 was a unique year for Samm and R.Y.F marketplace ministries, for it was the first time that we have embarked on a biweekly Sunday Lounge. 2008 we held it at Tropical Nights newly reopened in Mississauga. Christmas time had us moving from group homes to nursing homes to coffee houses. The reponses tells us that we are being heard, appreciated, loved, and the eyes of our understanding are finally opening.
Samm says "Truly a movement of God".

2009 –  a year of both trials and triumphs,  sadness and gladness.  The year starts with Samm nominated for the Marty Awards hosted by Mississauga Arts Council.  Samm then sings "Heal the World" in honor of the late Great King of Pop – Micheal Jackson, at Queens Park Anti – violence rally, put on by Dudley Laws.  Late fall, Samm shares the stage with the Masaisai band from Zimbabwe where they join Gladstone Hotel in kicking off their Thursday Night Confidential concert series – exciting! Winding down the year, Samm partners with St Leonards place in hosting a fun filled fundraiser for United Way –Wow!
and then Samm finds herself as 1 of the 10 Runner ups for "So you think God wants you to sing" Created by the Drew Marshall Show.  

2009 ends off at Free Times Café'for a Christmas Celebration, as Samm & "RYF" marketplace ministry opens up to the true meaning of Christmas, not only the lights, camera, action about the season, but it's spirit – Deep!

Samm & "RYF" marketplace ministries aim as an artist/business is to Heal, Educate and Redirect.

In The Month of December Samm also participates with the Mississauga Arts Council and Square One in putting on their 2010 Christmas Production.


August 1st, 2011
Samm launches another single "Boy You So Rude"

"Everyday we play this game, this simple little game and One by One the Other does the Same, disrespect me, but I ain't living for regrets, if you want to Play we'll Play !
But it's a different Time and a different feeling that stands the Test of Time ! Deceiving is a Crime !
And I don't appreciate how you would come to me, You were raising all the Stakes
Boy You weren't my Destiny !
Boy You So Rude"

Also in that year Samm finds herself Outdoors at the Benares Historic House ! Everyone Singing under the same blue Sky !

Also Samm participated in the Play "Church Girls" that came to Toronto,
there Samm shared the stage with actresses Robin Givens, from the NAACP image awards series House of Payne Clifton Powell from Tyler Perry's marriage counselor.  Samm performs a fall concert at Bradley Museum.  December 2011 Samm and "RYF" Marketplace Ministries launches their first "Socks Drive" in Mississauga ON. a year of waiting and listening.  
September 17, 2011
One of the Exciting highlights of 2012 was getting my picture and my Word "Heritage (age to age) In the MiWay Mississauga Transit (Artist and Words).  2012 participated in the regent park duke of York outdoor event "Saying goodbye"